Join Troop 121 on a joint White Water Rafting trip with Troop 101!
Who: Auburn Troops 101 and 121
What: White Water Rafting and Camping Weekend
Where: Rafting at Zoar Outdoor Adventure and staying at a nearby campground
When: September 23rd – 25th, 2022
Why: A weekend of FUN!
How: Just sign up below!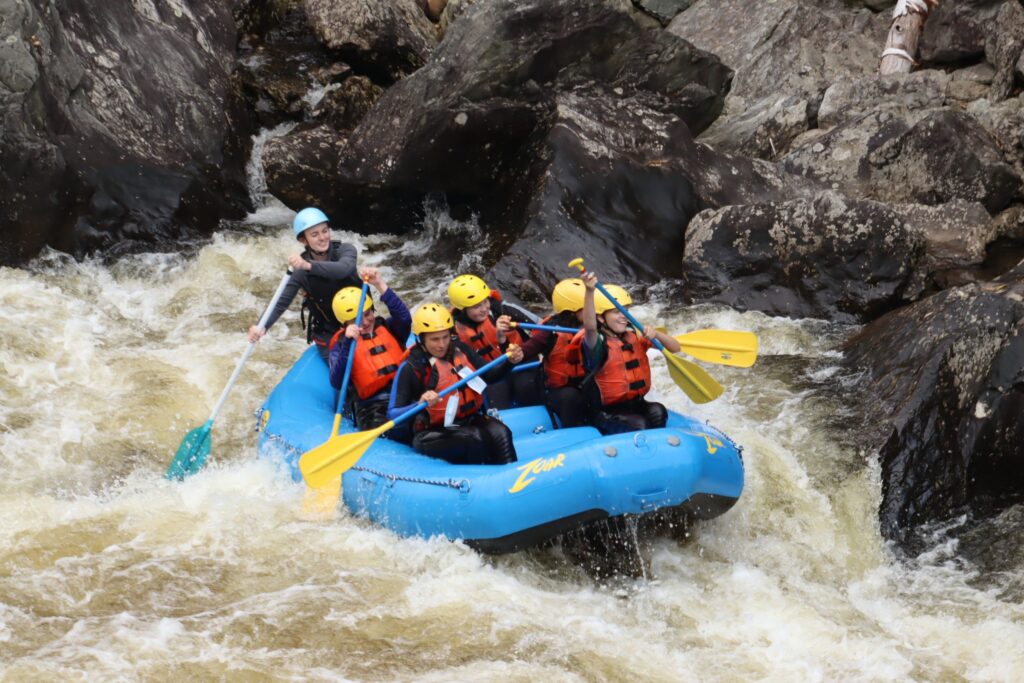 ---
Trip Details
We will be rafting at Zoar Outdoor Adventure Resort in Charlemont and staying at a nearby campground
Rafting will take place on Sunday, Scouts will be returning to Auburn on Sunday evening.
Cost: Rafting is $82 per person. The campsite will be approximately $10 per person (exact price TBD). Food will be purchased by each patrol and typically is about $15 per person.
Rafting will be on the 10-mile Zoar Gap featuring Class II and Class III rapids. These are great for beginners and no rafting experience is necessary!
---
*Important: Online Waivers*
Each participant is required to fill out the waiver before arriving at Zoar. A parent or guardian must sign for any participant under 18 years of age. https://waiver.smartwaiver.com/w/5fd277c5e2064/web/?auto_tag=fh_id_133223706
---
Sign Up Here!
Sign-ups for this event have closed. If you still wish to attend, contact Mr. D to be put on a waiting list.
---
Who's Going?
Find out who's going here. Names are limited to first name + last initial for privacy reasons. Names may take some time before showing up after signing up for the trip.